For those of you that don't know our current situation…we are in the process of moving to the Chicago area. We moved out of our house in Little Rock in November and since then have been staying in a condo until we found a place to move. Well…we have finally set a move date of March 1st (can I get an Amen?!)
This season of being without a house of our own (*read: homeless) has been really difficult for me. At first it was just all a part of the great adventure that is our life but after the novelty wore off cabin fever started to set in. This past year has really been about defining who I am and not being ashamed of 'me' so I really started to crave having a space of my own, something that looked like me. That's why I'm super excited about the fact that our new landlord is allowing us to paint (and choose a new hardwood stain!) so we have the opportunity to really make this house 'us'.
It didn't take me long to decide that I wanted white walls. I had already filled my Pinterest boards with lots of inspiration so we have a clear vision, inspired by rooms like these:
When the landlord asked us to send over the paint chip I decided to go over to Benjamin Moore to find the 'white' that we wanted. I chose Benjamin Moore because I have heard them recommended countless times for interior flat paint and I didn't want to mess this up. I typed in "white" and 151 different variations of white were displayed in front of me…uh, is this for real?!
As some of you know I am a hyper-researcher so then became my quest for the 'perfect' white for us! Yikes!
What I learned is that there are obviously countless shades of white but so many things can play a factor in how this actually looks on your walls! If there is a lot of greenery reflecting through your windows, how much natural light there is and even what direction your windows face! From my research it seemed that "warm whites" came most highly recommended so that your space doesn't feel cold, it also helps off-set any green reflection you might be getting. Then there were "cool whites" which are cleaner and is good for offsetting the orange/pink cast that artificial light (if you are using a lot of this) gives off. And then there are pure whites…I'm thinking 'pure white' is more what we are going for because we want a really stark, modern feel.
Here were the most highly recommended whites I found:
Decorator White
White Dove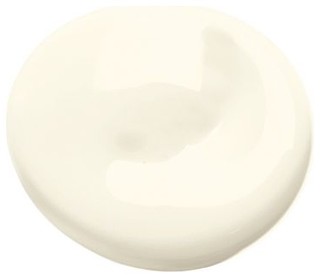 Chantilly Lace

Simply White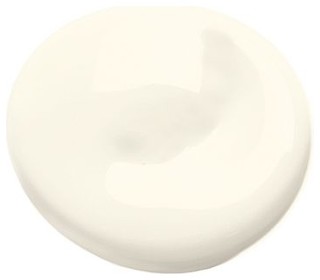 Super White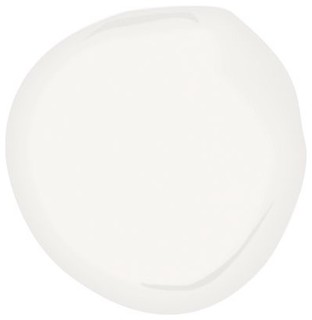 As you can see it is obvious that each shade is different and I'm sure that each computer screen would display the shades differently, which is why it is so important to test out your paint before making your final decision…which is what I will be doing next week!
Here are some other posts that helped me along the way:
Houzz//How to Pick the Right White Paint
Remodelista//Architect's White Paint Picks
Apartment Therapy//Best White Paints//Follow Up: Best White Paints
The Handmade Home//Doing White Right
Chez Larsson//About Paint
I discovered Houzz a few weeks ago and I highly recommended it. Yes, Pinterest is wonderful but what I love about Houzz is that you can find specific information on the pictures, you can search for rooms that use a specific paint color and even ask where items came from! If you are in the process of decorating it is a great resource!
Pin It